Austin's 7 Month Pictures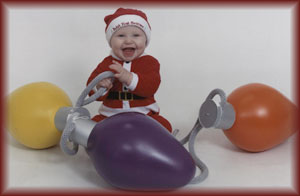 This is me playing with the Christmas Lights, Mom wouldn't let me chew on the rope though.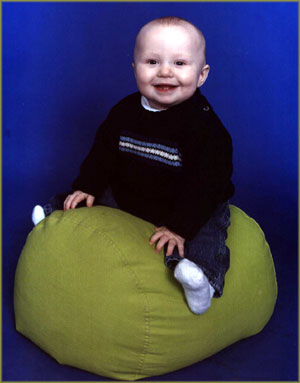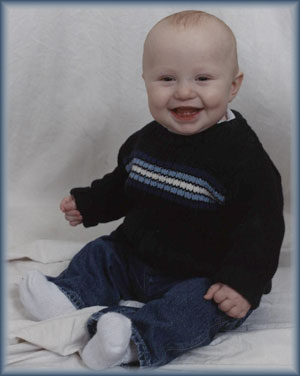 Sorry that the color on this photo is yucky. You can see my 2 teeth in this one, I'm also
getting my top 2 and one either side of my bottom teeth.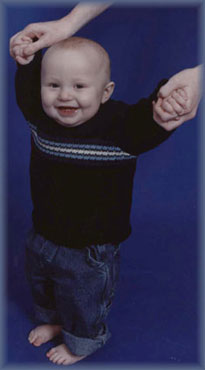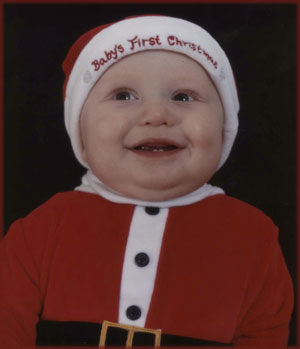 This is me standing, with Mom's help of course. This is a closeup of me in my Santa suit. I wasn't too Don't I look tall? sure about that camera being so close to me though.
Mom & me went to the Picture People in Salem again. We just went on Friday, December 6. I really like it there, they make me look so handsome, and then Mom gets to put more pictures up around our house. That's the best part. We're trying to convince Dad to let us all go to Picture People this month so we can get Family Pictures done in this really neat sleigh they have there. Hope you like my new pictures, Mom's favorites are the ones with me standing, on the beanbag & the Christmas Lights.
Merry Christmas!