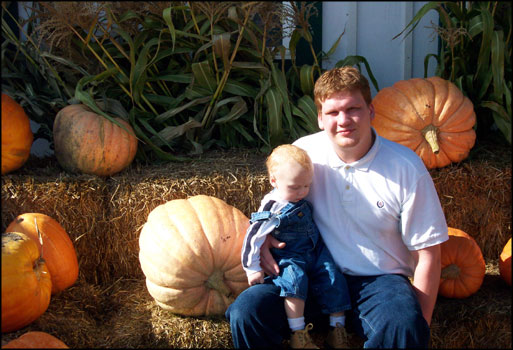 On Saturday October 18, 2003, we all went to the Davis Family Farm Pumpkin Patch to choose our pumpkins (like we do every year). Daddy & Mommy helped choose pumpkins. Daddy's pumpkin weighs 51 pounds! Mommy's weighs 27, and mine was about 5 pounds. I tried to help Daddy carry it, but it dropped a few times! I had lots of fun on the Hay Ride (I didn't want to get off!), running around the pumpkin patch (but those pumpkin vines sure do get tangled up around your ankles), getting lost in the Corn Maze, and eating fresh made donuts afterwards in the barn.
We now have a total of 5 pumpkins at home. 1 that Mommy & I got at Safeway (since I was such a good boy at the grocery store), the one that we grew in our garden (the only one that survived the birds attacking them), and now the 3 from the Pumpkin Patch. We're sure going to have a lot of carving to do for Halloween.
We're pretty busy this year for Halloween. I have the Hay Ride on Friday (that Mommy had to organize), a party at my playgroup (that poor Mommy also had to organize) on Wednesday the 29th, a Gymboree party (in Eugene!) on Thursday the 30th (if we have the energy to drive there!), and then on Halloween we're going to go Trick or Treating in the afternoon at the downtown stores, and then go to the Harvest Carnival at our church that evening. We're still not decided on my costume. I chose out the Stitch costume from the Disney catalog, but when Mommy went to order it, they were sold out. We've been trying to buy a brand new one on Ebay but they're selling at over $100! (They sold at Disney.com for $25!). Daddy said we could spend no more than $70 on Stitch, but we can't seem to get one even for that price! Mommy bought me a Penguin costume from the Disney Store (from the Mary's Poppin's Penguin waiters), and that should arrive this week, but we're still trying to get that Stitch costume if we can. Either way, I'll be so cute! :)
On Friday October 24th, my Indoor Park Playgroup is going to the Pumpkin Patch again, so I'll get another pumpkin too! I'll make sure Mommy takes lots more photo's to add to my website, since we haven't had much time to update it the last few months. :(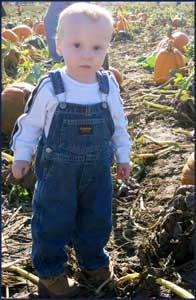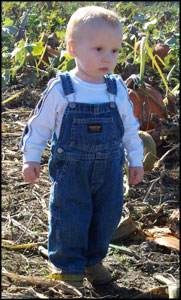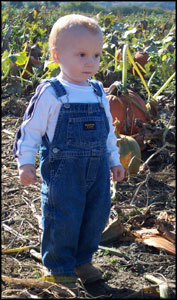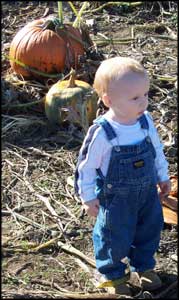 Looking Around for that perfect Pumpkin.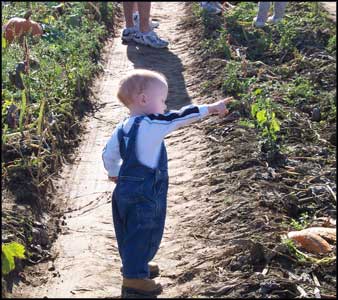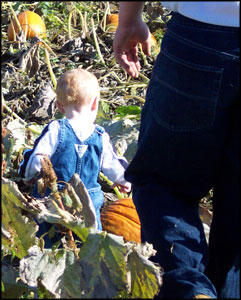 "That Way Daddy!" "Follow me Daddy."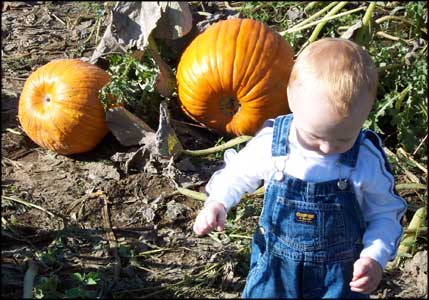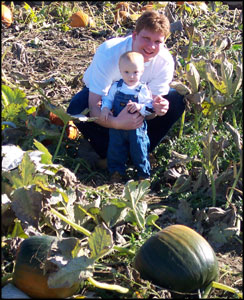 "We're almost to my Pumpkin." There it is!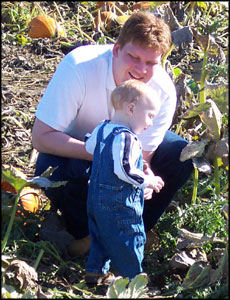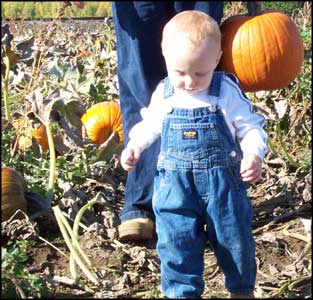 "I want THAT one!" Daddy helping carry.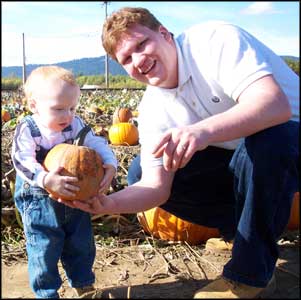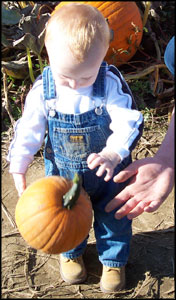 Austin found a Pumpkin just his size. Well, maybe a bit too heavy! :)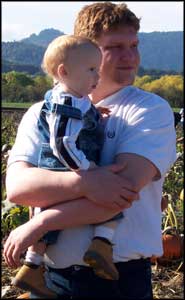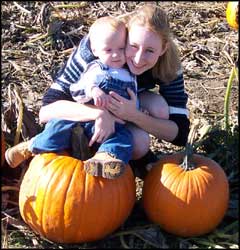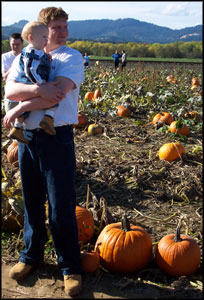 Waiting for the Hay Ride. Mommy & Austin with our Pumpkins. Still waiting for the Hay Ride.

Mommy & Austin on the Hay Ride.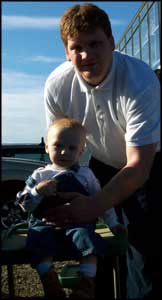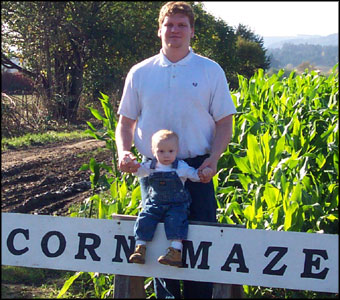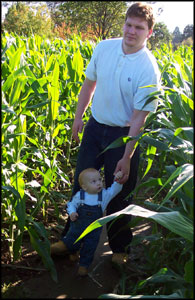 Austin sitting on the Pumpkin carrier. Going into the Corn Maze with Daddy. "This is fun Daddy".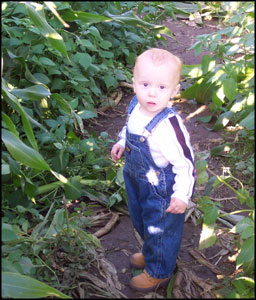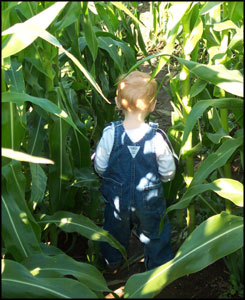 "I hope I don't get lost, guys!" "I'll just make a new path this way"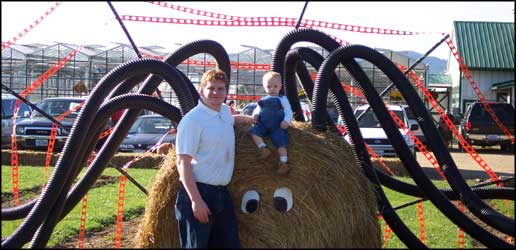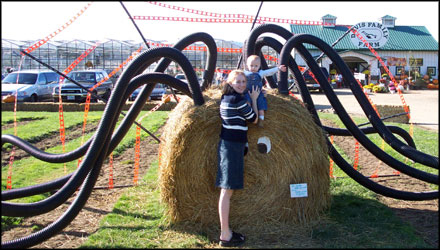 'The Spider'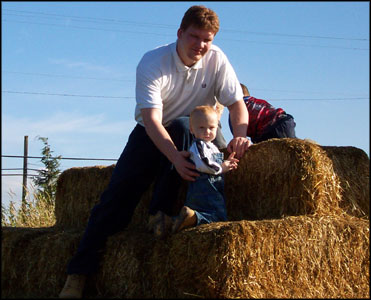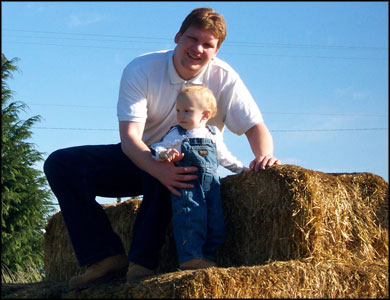 Climbing with Daddy on the Hay Pyramid.