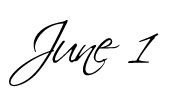 We spent our weekend (May 31st and June 1st) at Home Depot and in the Garden.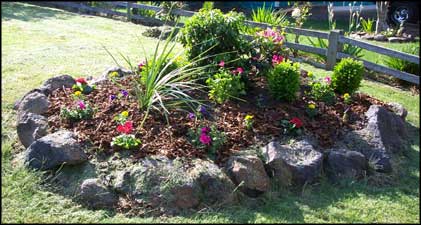 Mom's attempt at planting a front garden, and Daddy's great job of mowing the lawn.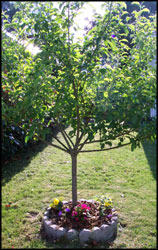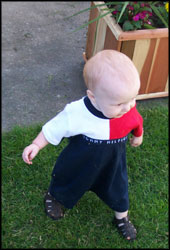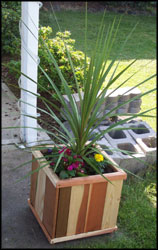 Mom planted flowers around the apple tree, Me running around the yard, and Mom's new flowerpot.
__________________________________________________________________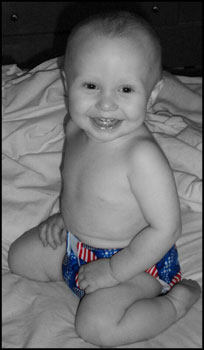 My new American Flags Cloth Diaper!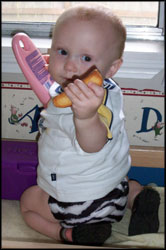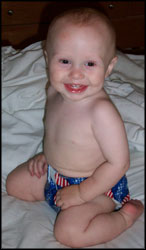 Mom & Dad decided to switch me over to cloth diapers (cheaper, better for the environment, better for me!, and way cuter too. Mom found me some really great diapers. I have a monsters one, a zebra print one, a cow print, leopard print, American Flags, a army camouflage one, a tiger print one, and we're still looking for more because we need a lot. We found a lady who will custom make them for us in cute boy prints and made with soft fleece which feels a lot better against my skin - and NO rashes! That's me above showing off my new Zebra diaper (and my lunch in hand), and my new American Flags diaper. Mom can't find a Canadian flag diaper though. :(
__________________________________________________________________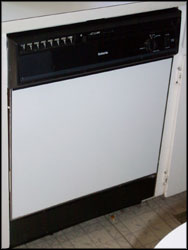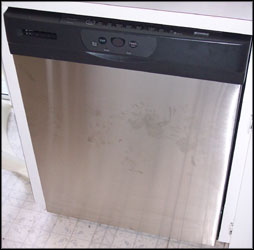 The Before Dishwasher & The After Dishwasher


Daddy bought us a new dishwasher! Our old one was not washing the dishes very well. Mom would have to wash them before putting them in and then AGAIN after taking them out - so we just cut out the middle man for a while, until Daddy bought us a new spiffy one! :) The new one has buttons on the top of the inside so I can't get to them and a child lock - I guess Mom wasn't happy when I turn the dishwasher on. Our new dishwasher matched the Refrigerator that Daddy bought us last fall. Our kitchen looks so pretty now. Plus yesterday at Costco Daddy went by himself and picked out some wood laminate flooring for the kitchen. He asked if Mommy liked it, and wants to measure and then install it himself for us. We'll have such a pretty house! (Plus it's not like Daddy to go pick something out like that out of the blue! Brownie points for him!)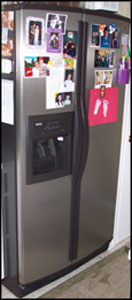 Our Matching Fridge!