Burnside Family DotMac Site & Blog



October 2007

All the kiddo's on the front porch (and BooBoo too)

| | |
| --- | --- |
| | Work in progress. Sorry about the mess! |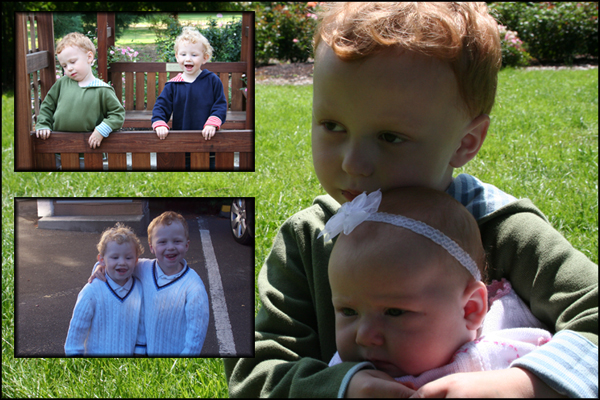 Welcome to our family website. It's mostly where Mom puts all our pictures. That's us in all the pictures; Austin, Hunter & Kiara.

On our webpage you can find all sorts of stuff about our family, friends and of course - Austin, Hunter & Kiara. The 'About Me' page tells about our whole life and family members, the 'Pictures' page has all our photos and links to the different photo albums we have, the 'Current Events' page is what we have been up to lately and our latest adventure photos, and the rest of the pages are pretty self explanatory as well. Feel free to look around!

Our Daddy is Ethan and his company hosts my new website, he made me put a link on the bottom of this page. It's pretty neat though. Our Mama is Charissa and she's helping us with this website. It's our first one, so if we make mistakes Daddy is there to help us!

Mom takes us pretty often to get some portraits taken and she's always pointing her camera at us, so there's always new pictures of us on here (providing Mom has the time to sit down & update the website without us pressing too many computer buttons).

We really hope you like our webpage.
God Bless You!
Daddy's Website: