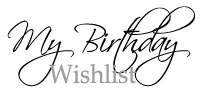 My FIRST Birthday is coming up on Sunday April 27! Here are some idea's of toys, clothes & things that I would like and/or need. Mom says that we should make sure I have toys that work on my fine motor skills and that are more imaginative, rather than toys that run on batteries (I think she's just doesn't like how much they cost). Click on the names of the gifts and it will take you to their websites. Obviously these are just ideas, and don't even have to be exactly the same as the items on here.

Gifts I'd like from anyone who has more money than brains... (hehe!)
Car, Tumble Outpost, Racecar, Car Bed, Animal Table and Chairs

____________________________________________
TOYS

Brio Wooden Train Set
We have the Mountain Figure 8 Set so we're just starting out to collect this, so any of the Brio Train set would be wonderful!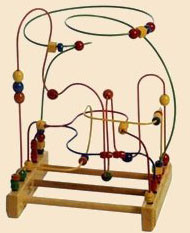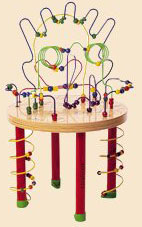 Wooden Bead Mazes (in Canada)
I would like any of the mazes, the Spaghetti Legs table is my favorite.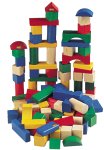 Whimsicality Website
Brio Wooden Blocks, Little Wooden Rollie vehicles,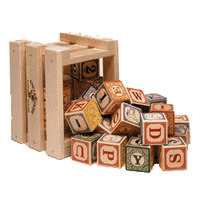 Forever Family Website
French & Spanish Wooden Alphabet blocks listed under Toys.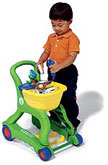 One Step Ahead
Sling Bookshelf, Customized Name Puzzle, Animal Counting Frame, Mini Play Cube, Personalized Puzzle Stool, Feel Better Kitty, Dr Moms Bag, Pool & Canopy


Target
Wagon, Little Tikes Workshop, Outdoor Toy Box, BBQ, Lifestyle Kitchen


Toys'R'Us
Piano

________________________________________
Clothing


Baby Gap
White Oxford shirt, Water Shoes
Gymboree Clothing

Old Navy clothes
Teva Sandals

Mom & Dad think I need summer pajamas, spring & summer clothes, undershirts (onsies), and white socks.
________________________________________
Books

"365 Foods Kids Love To Eat", "Kids are Worth It" , "How to Talk So Your Kids Will Listen & How to Listen So Your Kids Will Talk", "The Successful Child - by Dr Sears", "The Discipline Book - by Dr Sears", Nighttime Parenting - by Dr Sears", "The Fussy Baby Book - by Dr Sears", "The Joyful Family", Family Fun magazine, "The Very Hungry Caterpillar", "Collector's Edition of Jonah - A VeggieTales Movie", ...
any other books of young toddler games/activities, any books are fine by me!
(Obviously the whole family, not just Austin, benefit from most of the above books too!)
________________________________________
My sizes:
12-18 months & 18-24 months tops & pants
3/4 shoes & socks