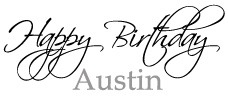 Our Little Man is now 1 Year Old!
He had a Veggie Tales Birthday Party on Saturday April 26th in the afternoon. 20 of his friends and family members came to help celebrate! He sure got spoiled!!! :)
Sunday April 27th is his actual birthday (as of 11:14pm that is), and we were planning to spend a day at the Children's Museum in Portland, but Auntie Kayla (who's still visiting) came down with a cold. So we decided that just the 3 of us will go next Saturday (May 3) to Chuck E Cheeses, the Children's Museum and probably a park or the riverfront in Portland.
So instead, on his actual birthday, we went out for brunch to Lyon's, with all Ethan's side of the family before they head home. Then we went home and set up the new sandbox from Nana & Papa Jones, and got all Austin's new toys ready to play with. He took a long nap, then woke up to open more packages! We spent most of the afternoon outdoors since it was so sunny & warm. Austin got to try out all his new toys! We went to Toysrus and bought a Tonka dump truck (chosen by Daddy of course) and played with the toys there too. We then settled down to watch movies but Austin fell asleep and didn't finish opening gifts. He opened a few on Tuesday and Wednesday then too, since we were busy all day Monday. On Tuesday Nana & Auntie Kayla left, so that was sad. :(
Click the link below to see what Austin has been up to since he turned 1.

We'll add more photos soon too!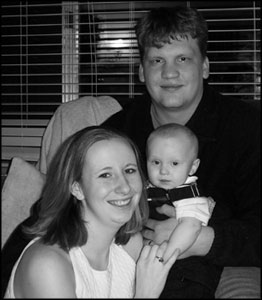 Austin is ready for bed after a lot of present unwrapping! - Austin's Party on Saturday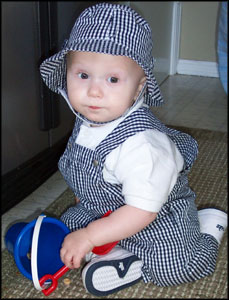 I'm ready to go play in my new sandbox Mom! - Austin's Birthday on Sunday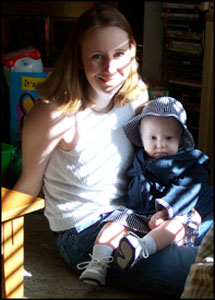 Austin & Mom ready to go out for breakfast (sun shinning on Mom) - Austin's Birthday on Sunday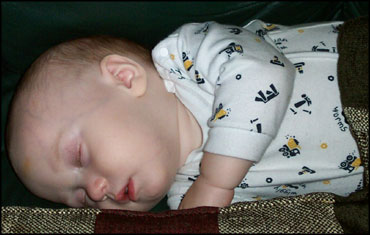 Having a nap before the party guests arrive!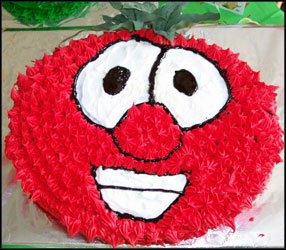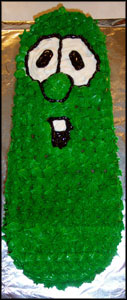 Bob & Larry Cakes that Mom made & designed after Veggie Tales!!!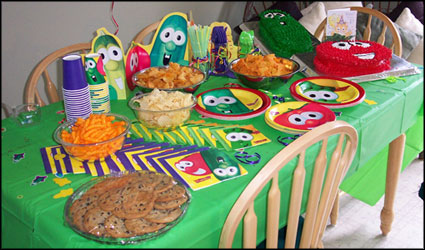 The Kitchen table all set up.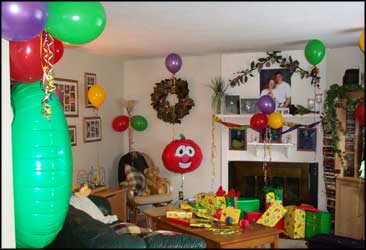 The Living Room decorated.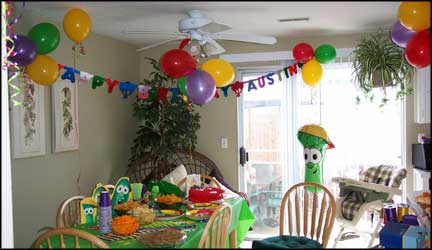 Our Kitchen decked out in Veggie Tales.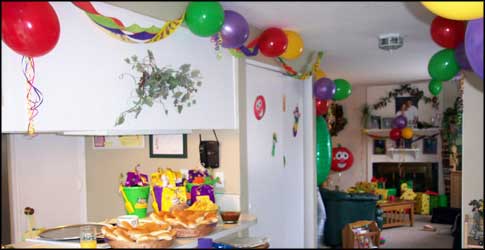 The Kitchen, Front Entrance and Living Room decorated.