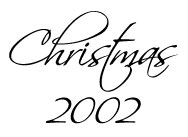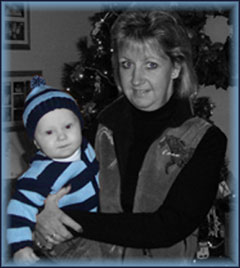 Nana Ruth bought me my new sweater & hat. Aren't I adorable?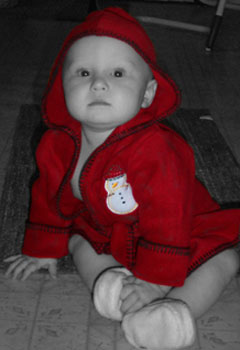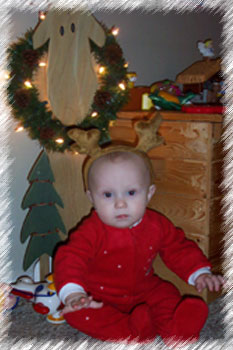 My Christmas housecoat with matching Snowman Booties. My Baby's 1st Christmas jammies & antlers.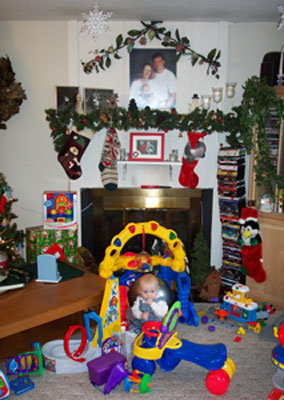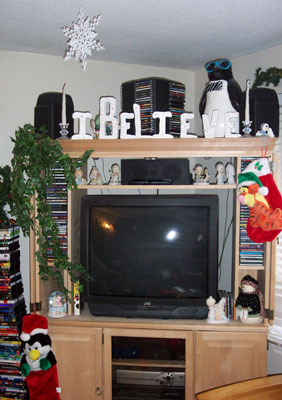 This is me with some (not all) of my Christmas toys in the living room!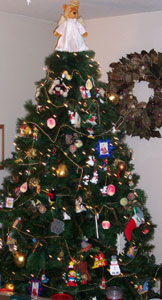 This is our Christmas tree - after the cats had been climbing in it. It looked a lot better earlier.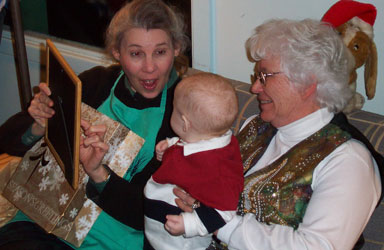 Grandma McElligott, Me & Great Grandma Ackerman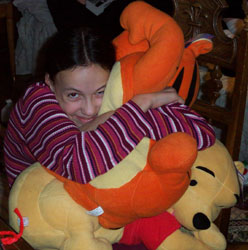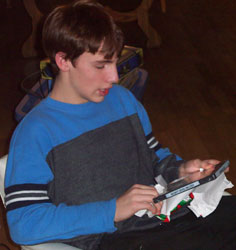 Aunt Catherine & her Christmas presents. Uncle Brenden opening his presents.
Mom's birthday flowers from Daddy.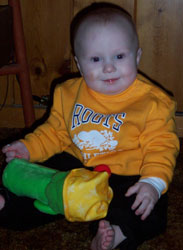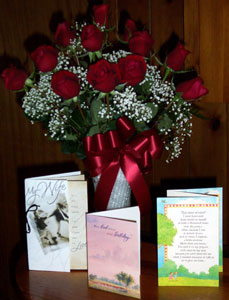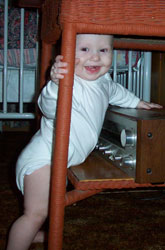 My Roots Canada sweatshirt from Nana & Papa. Me getting in trouble at Grandma's.